Creative Writing Faculty
The creative writing faculty at Cal Poly believes that the professor's job is to help students identify and enhance that which is idiosyncratically best in their writing while also providing opportunity and suggestions for new areas of exploration. Kevin Clark and Todd Pierce, lead faculty in poetry and fiction respectively, have each won teaching awards, have published widely, and have written creative writing textbooks. All instructors in creative writing are not only dedicated teachers but continually productive artists.
Lisa Coffman (M.A. in creative writing, New York University, 1989) is the author of two full-length collection of poems, Less Obvious Gods (Iris Press, 2013) and Likely (Kent State University Press, 1996). She has won grants for her poetry from the National Endowments for the Arts, the PEW Charitable Trusts, and the Pennsylvania Council on the Arts. Her work has been featured on The Writer's Almanac, and has appeared in journals including The Southern Review, Beloit Poetry Journal, Mid American Review and River City, and in the anthologies Myrrh, Mothwing, Smoke: Erotic Poems; The Southern Poetry Anthology, Volume VI: Tennessee; A Fine Excess; and Listen Here: Women Writing in Appalachia. Prior to moving to California, Coffman was an Assistant Professor of English at Penn State Altoona and has twice been a Visiting Professor at Deep Springs College. She also works as a free lance writer
James Cushing (Ph.D., UC Irvine, 1983), who joined the Cal Poly faculty in 1989, was the California Faculty Association Distinguished Lecturer for 2004-05 and Poet Laureate of San Luis Obispo for 2008-2010. Winner of Renegade Magazine's 1994 "Warlord of the Subculture" Award, Cushing has published five full-length collections of his poetry with Cahuenga Press of Los Angeles: The Magician's Union (2014), Pinocchio's Revolution (2010), Undercurrent Blues (2005), The Length of an Afternoon (1999), and You and the Night and the Music (1991). His poems and essays have appeared in such publications as Antioch Review, California Quarterly, Denver Quarterly, RATTLE, Massachusetts Review and Yabolusha Review, as well as in The Second Set, a jazz-poetry anthology edited by Yusef Komunyakaa (Indiana UP, 1996). A frequent reader at Beyond Baroque in Venice, he was selected for the John Ashbery Home School Conference in Hudson, NY. From 1997 to 2015, Cushing hosted a weekly jazz program on Cal Poly's radio station, KCPR, and continues to do so on KEBF-FM in Morro Bay.
David Kann (MFA, Vermont College of Fine Arts; MA, NYU; PhD, Occidental) is former chair of the English Department and past director of the university's writing program. A renaissance intellect, David teaches courses in poetry writing, the American Renaissance, science fiction, horror fiction, deep ecology and literature, and quantum theory and literature, as well as the beginning poetry workshop. Among other places, his poetry has appeared in Apercus, LunchTicket, Fourth River and The Sierra Nevada Review. His chapbook, The Language of the Farm won the 2015 Our Wish for Blue chapbook contest sponsored by Five Oaks Press, and was published by that press. Author of a composition textbook, The Literature Writer: A Rhetoric with Readings Across Four Genres. (Mayfield). He's published essays on Robert Frost and Stephen King.
T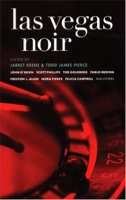 odd James Pierce (M.F.A., UC Irvine, 1995; Ph.D., Florida State, 2003). A native of the central coast, Todd left a permanent job at Clemson University to teach at Cal Poly. He is the author of nine books and anthologies. Joan Didion selected his book of short stories Newsworld (University of Pittsburg Press, 2006) as winner of the Drue Heinz Literature Prize. Beyond Newsworld, he has published a novel, The Australia Stories (MacAdam/Cage, 2003); is the author or co-author of three college textbooks (including Visual Storytelling, Oxford University Press, 2015); is the co-editor of two anthologies of short stories (Las Vegas Noir and Dead Neon); and is the author of two books of nonfiction, including Three Years in Wonderland (Mississippi University Press, 2016). His stories and poems have appeared in over 70 magazines and journals, including American Short Fiction, The Georgia Review, Gettysburg Review, Fiction, Iowa Review, The Missouri Review, New England Review, North American Review, Shenandoah, Story Quarterly, Virginia Quarterly Review, and Willow Springs, as well as being anthologized in various college- and high-school literature textbooks. Presently, he directs WriterSpeak, the university's visiting writers program.
Leslie St. John is a self-expression muse, helping people get "unstuck." She is creator of Prose and Poses, an embodied practice of yoga, movement, and writing to help people unshackle creativity, feel their body as an ally, and cultivate more self-intimacy. She offers workshops and retreats along the Central Coast, including her favorite wine country oasis, Sagrada Wellness. She received her MFA from Purdue University, where she served as poetry editor for the Sycamore Review. She is the author of Beauty Like a Rope, a chapbook by Word Palace Press. Her poetry and articles have appeared in Teach.Yoga, Apersus Quartery, Cimarron Review, Crab Orchard Review, Florida Review, Indiana Review, Oxford American, Pinch, Rebelle Society, and Verse Daily. A 500hr RYT, she has studied with Tias Little, Noah Maze, and Rocky Heron. She teaches Writing, Romanticism, and Poetry at Cal Poly, where she facilitated the publication of Unveiling Self: A Collection of Student Memoirs. You can find her writing at a café, hunting vintage shops, or hiking with her dog in San Luis Obispo.
Kevin Clark - Retired (M.A., creative writing, 1979; Ph.D., literature, 1986, University of California at Davis) won the 2009 Pleiades Press contest; his book Self-Portrait with Expletives appears in the Lena-Miles Wever Todd Poetry Series, distributed by LSU Press. His first collection of poems, In the Evening of No Warning (New Issues Poetry and Prose, 2002), was awarded a publisher's grant by the Academy of American Poets. He has also published three chapbooks, One of Us, Widow under a New Moon, and Granting the Wolf, and he's won the Angoff Award from The Literary Review. His poetry has appeared widely in such journals as the Georgia, Iowa, and Antioch reviews, Crazyhorse, Ploughshares, Gulf Coast, The New York Quarterly, and The Denver Quarterly. His essays have appeared in such magazines as The Iowa Review, Papers on Language and Literature, Contemporary Literary Criticism, The Southern Review, and Poetry International. In 2002, Kevin won the university's Distinguished Teaching Award. His poetry writing textbook, The Mind's Eye, is published by Pearson Longman.
Jay Gummerman - Retired (B.S., Cal State Humboldt; M.F.A., UC Irvine, 1988) is the author of a collection of stories, We Find Ourselves in Moontown (Knopf 1988), and a novel, Chez Chance (Pantheon 1997). He is currently working on a novel entitled The Participants.
Related Content