Fresh Voices: Composition at Cal Poly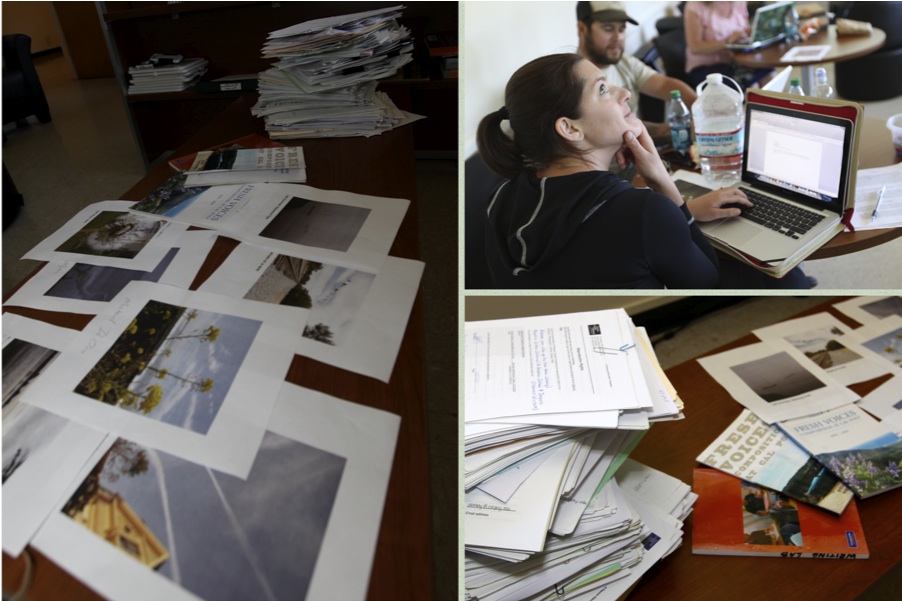 Fresh Voices: Composition at Cal Poly is a collection of writing that represents the effort, commitment, and talent of students who complete our first-year composition courses. The Composition Program firmly believes that students can learn a great deal about writing by reading and studying the work of their peers. Fresh Voices is a required text in most sections of ENGL 102, 113, 133, and 134. The essays featured in the collection are typical of the intellectual engagement encouraged in Cal Poly's writing classes.  
Each year, hundreds of students submit their work to be considered for publication in this collection. While the selection committee (which is comprised of composition instructors) generally accepts about twenty essays to be included, we always have many ambitious and dynamic pieces from which to choose. We value the work of these writers because they took sophisticated approaches to the same assignments you are likely to meet in your English 134 course.
If you'd like more information about submitting your first-year essays to be considered for Fresh Voices, please take a look at our Fresh Voices Submission Invite page.  
We invite you to look through the previous editions of Fresh Voices to see the kind of essays you will be asked to write in your first-year composition courses.

Fresh Voices Selection Committee 2014 (L to R): Chelsea Lynn, Dawn Janke, Brenda Helmbrecht, Jonathan Gotsick, Morgan Livingston, Rebekah Maples, and Annie Garner.
Congratulations to each of these very talented students! 

 
Fresh Voices 2015-2016
Fresh Voices 2014-2015
Fresh Voices 2013-2014
June 2013
Volume VII
​
Fresh Voices 2012-2013
June, 2012
Volume VI
Table of Contents and Bylines
Fresh Voices 2010-2011
June, 2010
Volume IV
Related Content