Commencement 2016
Commencement - June 12, 2016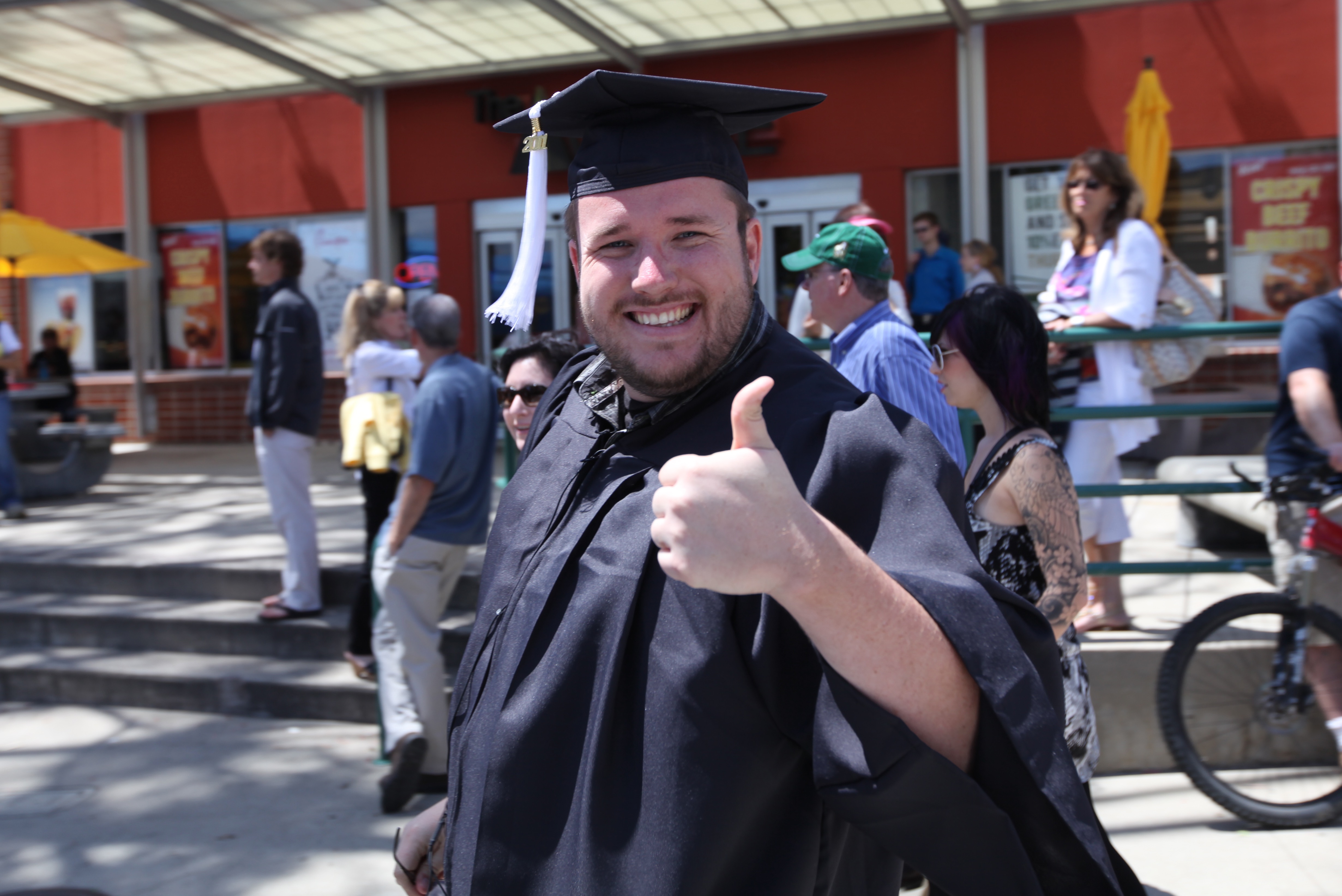 University Ceremony
spanos stadium   9 a.m.
English Dept. Ceremony
courtyard of bldgs. 22 & 10  11:30 a.m. (time approximate - follows university ceremony) 
The university commencement ceremony for the College of Liberal Arts will take place on Sunday, June 12 at 9:00 a.m. in Spanos Stadium. The Spanos ceremony will last approximately 2 -  2-1/2 hours, and will include the reading of each graduate's name.
The English Department is hosting a post-commencement event immediately following the Spanos ceremony, at approximately 11:30 a.m. in the courtyard area between buildings 10 and 22. Our ceremony will include a few brief speeches, award presentations, and the reading of each graduate's name; it should last about one hour.
We will provide about 350 chairs, and reserved handicap seating. There is no limit to the number of guests you can invite to the English Department event, so there may not be enough seating for everyone. The department provides light refreshments (lemonade and cookies).
A professional photographer will take group pictures before the ceremony, and individual pictures as graduates shake Dr. Rummell's hand. The photos will be available for purchase on the Ultimate Exposures website.
For more information about commencement, please visit the commencement website at the link below:
Related Content