Only Connect! Newsletter

Humanism in Action: Two Remarkable English majors — Read about Mehra Gharibian and Miguel Contreras
news
From the Chair
The 2015-16 academic year was one of opportunities for our department and students. I hope you enjoy our annual newsletter, filling you in on all the happenings in the department.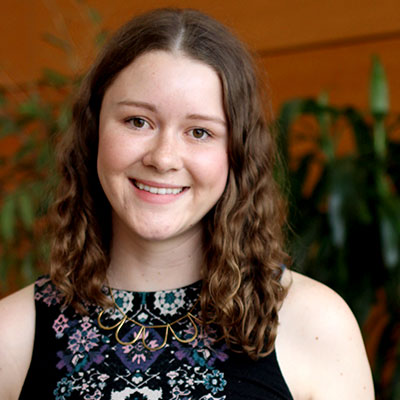 Student Awards
Our students received a wide variety of awards, recognizing their scholarly work and their contribution to Cal Poly's reputation for excellence.
Humanism in Action: Two Remarkable English majors
Two of our majors majors, Mehra Gharibian and Miguel Contreras, embarked on life-changing journeys that illustrate the value and power of a liberal arts education.
Read about the journeys of Mehra Gharibian and Miguel Contreras
Program News
This year the graduate program focused on planning for the future, while the Technical and Professional Communication Program is bearing the fruit of exciting new projects and the Creative Writing Program hosted a diverse group of writers and storytellers.
Faculty News
Sadly, department stalwart Kevin Clark retired this year, but the department is pleased to welcome two new members of faculty.
200 for 200: Continuing a Legacy of Success
The English Department is looking to the future — specifically, how we can increase support of our students and faculty and continue our legacy of success.
Why I Give: Roger Reedy
Roger Reedy speaks about his fond memories of Cal Poly, his pride in being a Cal Poly alumnus and why he gives.
---
previous editions
Related Content